Welcome to the premier resource for all real estate information and services in Southern California, Ocean Bluffs Manufactured Home Estates. We hope you enjoy your visit and explore everything our realty website has to offer, including San Diego real estate listings, information for homebuyers and sellers, and more About Us, your professional San Diego Realtors.
Looking for a new home? Use Quick Search or Map Search to browse an up-to-date database list of available properties in the area, or use our Dream Home Finder form and we will conduct a personalized search for you.
The Secret to Affordable Housing is

in our 55/40 community!
Everything you need to know about buying or selling a home in Ocean Bluffs Estates can be found here on our website! As the preeminent real estate professionals in our community, we are dedicated to providing the finest service available to make your dream home a reality in beautiful Ocean Bluffs Estates.
Because the real estate industry is becoming more sophisticated and challenging every day, you need professionals that understand the industry and are positioned to stay ahead of the game. We are seasoned real estate professionals and live in the community.
At Ocean Bluffs Estates we offer a tranquil and quiet atmosphere where you can take a brisk walk around our community on wide sidewalks or leisurely stroll through our 17 acres of lush landscaped greenbelt areas.
Ocean Bluffs Estates is an adult retirement, gated community with 269 homes on 42 acres located in South San Diego, situated on a bluff. One of the residents on the lease must be at least 55 and all other residents must be 40 or over, please verify eligibility if there is a question.
We are a pet friendly community with pet waste stations throughout. Verify acceptance of your pet(s) with management prior to purchase.
Our temperate climate makes San Diego one of the premier places to live in the United States.
Unlike most manufactured home parks, Ocean Bluffs Estates was built on property originally zoned for a real estate sub-division. All roads, sidewalks, underground electrical, water and sewer were approved on the site plan when it was re-zoned for a manufactured home park in 1977. We are unique from conception!
Ocean Bluffs Estates was built with space as a primary feature. Many homes are situated on the beautifully landscaped greenbelt and, others offer unparalleled ocean views.
We are the premier five star active adult retirement community in San Diego where the majority of homes have assumable 20 year long-term leases…own your home but rent your land.
The land lease ranges from approximately $1,200 - $1,500 per month, based on location.

We are approximately 4 miles from the ocean and, as our name implies, we are situated on the top of a bluff, t

he clubhouse features a 3-table billiard room, card room with small library, and a full-sized catering kitchen.

The main reception room is large enough to seat 150 residents.

The active Ocean Bluffs Social Group is open to all residents at no cost.

Our Olympic-style swimming pool is heated year-round to a comfortable 84-87 degrees for your enjoyment. There is also a spa and sauna for those who prefer something a little warmer.

Individual shower rooms are on-site, as well as a laundry room and large ice-making machine.
There are many amenities very close by . . . supermarkets, stores, banks, cinema complexes, malls, and convenient bus stop right outside our front gate.
We go the extra mile to help you achieve your goal of owning a home in San Diego, California. Call or email today, and let us show you our beautiful community!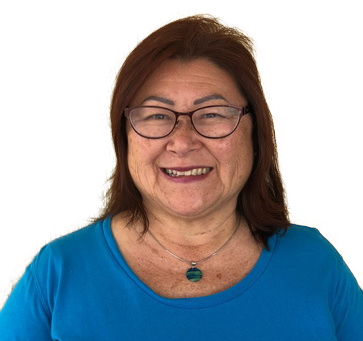 Vivian Reed
Resident Agent
CalDRE No. 02074090
OB Homes
3340 Del Sol Blvd
San Diego, CA 92154
925-567-6118 cell/office